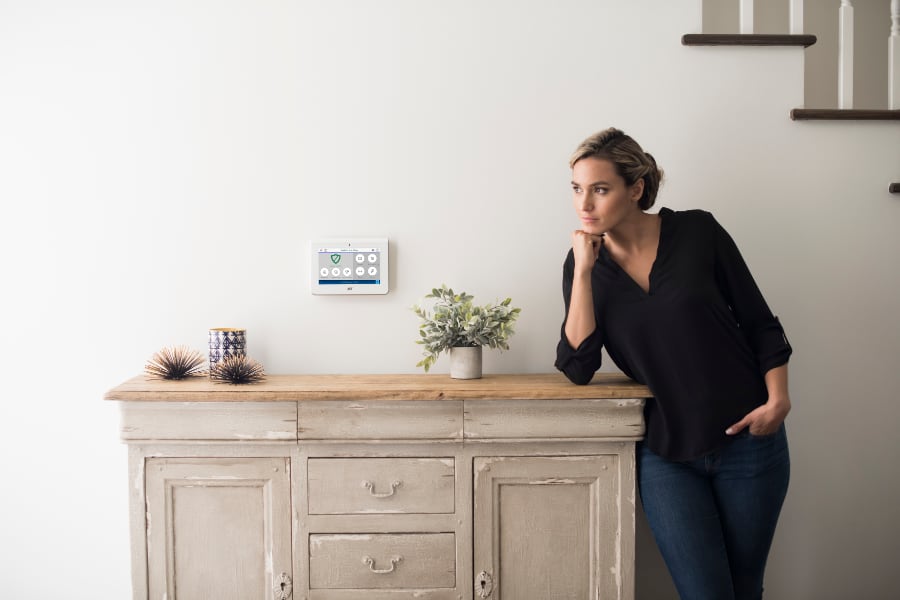 What Happens When Your Home Security Alarms Go Off In Gaithersburg?
A security system is designed to protect your home. But what occurs if your home security alarms go off in Gaithersburg? What are the right steps to take to be certain you and your loved ones are secure?
The most important first step is not to panic. You should understand that your 24/7 monitoring experts are always standing by to assist. Then take the steps described below to be fully equipped to handle any urgent situation.
Our Dedicated Representatives Help You Stay Safe
A 24-7 monitoring specialist is instantly notified as soon as your Gaithersburg home security alarms go off. Once an agent is notified, they will reach out to you without delay to determine what caused the alarm. Your protection devices may trip for several different reasons, including:
Criminal activity

Fire

Flood

Accidentally setting off alarm
In cases where a device was set off by accident—like not recalling that the motion sensors are turned on when you unlock a door— a monitoring specialist will contact you and figure out if help is needed. Give them your passcode, and they'll turn off the alarm.
In the event there is a legitimate crisis, your monitoring team member will send out first responders, including firefighters, EMS, and law enforcement, to your home. They also have the ability to function as the point of contact when you are not on site. The monitoring agent can also let first responders know which security device was set off, increasing their preparedness for what might be a hazardous environment. The monitoring expert will remain on the phone with you to help you stay composed and instruct you on what to do next.
Steps to Take if Your Alarm Goes Off In Gaithersburg
Waking up in the dead of night to your alarm going off is incredibly scary—particularly if you don't know why it's going off. The most beneficial thing to do is stay as calm as possible and proceed with the following:
Before anything else, find a safe location. Gather your loved ones as quick as you can and relocate to a protected area in the house or leave the premises entirely. It's a common tendency to want to face the situation in your home, but this can be incredibly dangerous. Instead, concentrate on keeping yourself and your family safe and let the professionals resolve the crisis.
Second, utilize your smartphone's convenient security app to stay connected with your monitoring team. They'll dispatch responders who will be in transit to your home in a matter of moments.
Lastly, keep in constant communication with your monitoring team and first responders. You have the ability to be conferenced in, so representatives of each team are speaking on the same line. Or, if you're not able to get a direct call to emergency services, get alerts through text messages. Even if it's only a false alarm, it's a good idea to maintain communications with all teams so you will be prepared should a real emergency occur.
Defend Against All Types of Emergencies in Gaithersburg with Secure24 Alarm Systems
From fires to break-ins, Secure24 Alarm Systems takes pride in ensuring your family and your home are completely protected. With 24-hour monitoring, smart locking systems, and safety alarms, your property will remain the secured refuge you've always wanted. Customize your ideal home security package by completing the form below or reach out to (301) 278-8866 to take the first step toward a secure property.
Areas Served Around Gaithersburg By Secure24 Your Local ADT Authorized Dealer